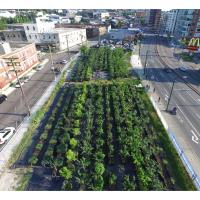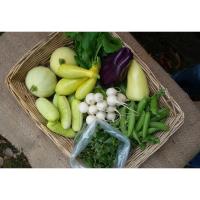 Sole Food Street Farms
City: Vancouver, BC,
Email Address: orders@solefoodfarms.com
Phone: 604-657-2969
About Us
Sole Food is a Vancouver, B.C.-based social enterprise that transforms vacant urban land into street farms that grow artisan quality fruits and vegetables. Our mission is to empower individuals with limited resources by providing jobs, agricultural training and inclusion in a supportive community of farmers and food lovers. Sole Food Street Farms is in its tenth year of operation with two and a half acres of land in production, 25 employees, and over 40,000 lbs. of food produced annually. We have four farm sites in and around the Downtown Eastside, including a privately owned parking lot and three city-owned brownfields. We are modelling innovative ways of growing food in vacant urban spaces and in abandoned lots with contaminated soils. Our approach is re-envisioning and repurposing vacant lands to improve the food security of our local communities, while providing meaningful employment for people who face systemic barriers to accessing and maintaining traditional employment.

Practices
Though we are not certified organic, Sole Food does adhere to organic practices through the use of compost, beneficial insects, and cultural controls. We aim to keep up with our soil fertility needs and when we have a pest problem, we rely heavily on cultural controls such as floating row cover or the release of beneficial insects. We do not use any sprays at all aside from foliar feeding with seaweed.